Dr. Lee Merritt- It's Not Science Fiction If It's the TRUTH!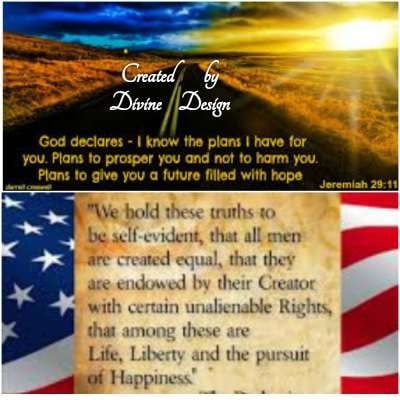 Dr. Lee Merritt is BACK with Resistance Chicks LIVE after a year and a half! If it feels like we're living in a sci-fi film, it's because the truth is even stranger than science fiction and Dr. Merritt peels the layers of this satanic agenda better than anyone! Dr. Lee Merritt has consistently been one of the leading authorities questioning the narrative that big government, big pharma and the media have been trying to force-feed us for the past three years. There is a reason why videos with her have resonated with millions of people- because we are so starved for the truth, and that's exactly what she brings.

Follow Dr. Merritt on Telegram https://t.me/FreedomDoc1
Follow Dr. Merritt on her website The Medical Rebel: https://drleemerritt.com/
Read More: https://www.resistancechicks.com/live-dr-lee-merritt-its-not-science-fiction/

SAVE on Old School Survival Boot Camp tickets with my presenter discount codes! 140
hands-on or interactive class (over 20 just for the kiddos!) in homesteading, survival, bushcraft,
herbalism, off grid living, foraging, martial arts, emergency medicine, butchering, blacksmithing,
and homeschooling. Coupon code ResistanceChicks is good for $12 off adult 3-day passes. Coupon code
ResistanceChicks2 $4 off any combination of an adult 2-day ticket. www.oldschoolsurvivalbootcamp.com

AMAZING body and CBD products!!!
For Regular products: https://organicbodyessentials.com/?ref=RC
For HEMP/CBD Products: https://obe.organicbodyessentials.com/?ref=RC
Every purchase with promo code "RC" benefits both Resistance Chicks & HisGlory Ministries!
Resistance Chicks
P.O. Box 107
Milford, OH 45150
E-mail: [email protected]
Web Page www.resistancechicks.com
Rumble: https://rumble.com/c/ResistanceChicks
BitChute: https://www.bitchute.com/channel/resistancechicks/
Facebook: https://www.facebook.com/ResistanceChicks
Telegram follow here: https://t.me/ResistanceChicks
Franksocial: https://franksocial.com/u/ResistanceChicks
Truthsocial: https://truthsocial.com/@ResistanceChicks
Clouthub: Resistance Chicks Channel 1620
Resistance Chicks LIVE Fridays On Brighteon.TV 6:00-7:00 PM ET Sundays @5:00 PM ET
Use Promo code: "ResistanceChicks" at TheFoundersBible.com and Windblownmedia.com to save 20%
Shop https://resistancechicks.brighteonstore.com/Resistance-Chicks TODAY and Use PROMO CODE "CHICKS" to save 5%!
Resistance Chicks urge EVERYONE to get pre-covid treatment with all the meds you need BEFORE you get sick! Visit DrSyedHaider.com
Use visit www.MyPillow.com/Resistance and use promo code "RC" to save up to 66%!
Show more