Celebrate Memorial Day By Being Worthy Of Their Sacrifices! STEP UP AND GET INVOLVED!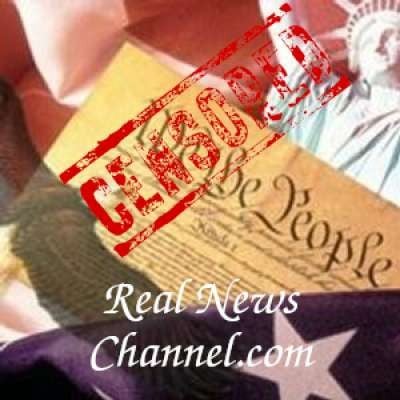 RealNewsChannelcom

Today we Honor our fallen. Those who sacrificed everything for the cause of Freedom and their love of this Nation. As Our Nation lies in the Greatest level of Distress its ever seen.

Communism, perversion of our children and government terrany sweep this land. In the mists of all of this where are the patriots? Yes a few have stood up bravely but most have not.

Actions by government that only a few years ago would have caused an uprising now go virtually ignored.

So, if you want to Honor The Fallen on this Memorial Day, Celebrate Memorial Day By Being Worthy Of Their Sacrifices. STEP UP!

Let me be clear. Iam Not suggesting violence of any kind.

However I am suggesting you get involved. Peaceful Protest, Fax Campaigns, Letters, Calls to leadership. Believe it or not some do still listen. And many leaders fear our strength. United as a people, we are unbeatable. But because they created such a spirit of fear, many wont answer the call to stand up for there country.

Those we celebrate today sacrificed EVERYTHING for us. Is it so much to ask for all of us to STAND UP FOR AMERICA before we lose it forever!

Full Report;
https://www.realnewschannel.com/celebrate-memorial-day-by-being-worthy-of-their-sacrifices-step-up-and-get-involved/

Source link;
https://freeworldnews.tv/watch?id=64743de4b46c65e43f824415

Please Like and Share This Page. Thanks

AFFIRMATION GENERATION
MUST SEE DOCUMENTARY! SYNOPSIS:
"Detransitioners Michelle, Laura, Cat, David, Joel and Abel tell the stories of their gender distress, transgender medicalization, and subsequent detransition. Without diagnostic clarity or mental health evaluations, their doctors quickly affirmed them as "transgender," and mindlessly ushered them along the path of medical transition. (The "gender-affirming care" is the only treatment recommended by the American Academy of Pediatrics.) These young people were harmed irrevocably by the doctors they trusted. AFFIRMATION GENERATION demonstrates how the "one-size-fits-all" medicalization – the "gender-affirming care" – has failed these patients."
https://affirmationgenerationmovie.com/

Home School your Kids in a Christian Environment: https://zionacademy.com/

GET A VACCINE EXEMPTION LETTER: https://www.twc.health/products/medical-exemption?ref=2a-PHSIZGsDPj7

ATTENTION PARENTS: How to Opt Out of Rogue Sex Ed in Schools; https://www.greatschoolsinitiative.org/

SAVE NEXT NEWS NETWORK: https://www.paypal.com/donate?campaign_id=DFCYXRNRJUMDY
Support the Infowar! https://www.infowarsstore.com
shortcreekdreamcenter.org
https://thegatewaypunditstore.com/
https://store.100percentfedup.com/
https://www.projectveritas.com/donate/
Support Natural News: https://www.healthrangerstore.com/
https://www.flytees.biz/

Support Ron Paul Institute: http://ronpaulinstitute.org/support/
https://wearechange.org/donate/

FOLLOW US!:
https://franksocial.com/u/RealNewsChannel
https://truthsocial.com/@realnewschannel1776
https://tv.gab.com/channel/RealNewsChannel
Think / Speak Freely on @CloutHub https://clouthub.com/c/RealNewsChannel
Think / Speak Freely on @CloutHub https://clouthub.com/RealNewsChannel1776
https://odysee.com/@RealNewsChannel.com:7
https://realnewschannel.locals.com/
https://t.me/Webmaster1776
https://freetalk.app/Webmaster1776
https://www.gettr.com/user/realnewschannel
https://puresocialnetwork.com/profile/?realnewschannel/
https://www.sovren.media/u/realnewschannel/
https://usa.life/RealNewsChannel
https://parler.com/profile/Realnewschannel/posts
https://gab.com/RealNewsChannel
https://brighteon.social/@webmaster1776
Join Us at Brighteon Social: https://brighteon.social/invite/mPR8uhxZ
https://www.facebook.com/Real-News-Channel-135410972687/
https://twitter.com/RealNewsChannel
https://mewe.com/i/joeayers4
https://myspace.com/realnewschannel1776
https://realnewschannel.tumblr.com/
https://www.reddit.com/user/webmaster1776
https://ugetube.com/@RealNewsChannel
https://www.bitchute.com/channel/vhoknDzQEHsJ/
https://rumble.com/c/c-403567
https://www.brighteon.com/channel/webmaster1776
https://www.instagram.com/realnewschannel/?hl=en
https://spreely.com/webmaster1776
https://www.minds.com/realnewschannel/

Copyright Disclaimer: Citation of articles and authors in this report does not imply ownership. Works and images presented here fall under Fair Use Section 107 and are used for commentary on globally significant newsworthy events. Under Section 107 of the Copyright Act 1976, allowance is made for fair use for purposes such as criticism, comment, news reporting, teaching, scholarship, and research.
Show more