CDC Director Admits Agency Gave False Info; FBI Asked People to Give Up Their Gun Rights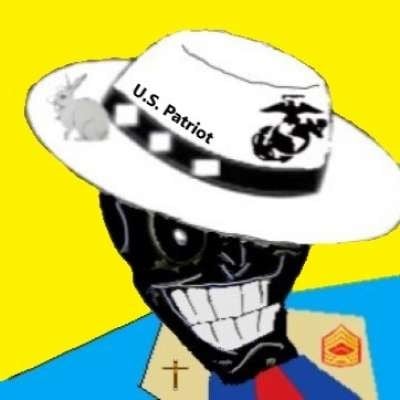 -
🔵SURVEY: Your View on the FBI Raid of Trump👉https://ept.ms/3dsTLUU

🔵 Documentary by The Epoch Times, reveals the truth that has been hidden from the American people. Now it's available FREE online for all viewers through the end of September.👉👉https://ept.ms/3ocCvVY

🔵 The Real Story DVD: https://ept.ms/3cxGVEO, Promo Code "EpochTV" for 20% off.

⭕️Sign up for our newsletter to stay informed with accurate news without spin. 👉https://newsletter.ntd.com. If the link is blocked, type in NTD.com manually to sign up there.
-
⭕️ Get NTD on TV 👉 http://www.NTD.com/TV
⭕️ Download EpochTV Ebook for free👉 https://ept.ms/EpochTVEbook_
-
⭕️Subscribe to our new YouTube channel 👉https://www.youtube.com/channel/UCjz-4y6ts-VF2KSQX-jsnVg?sub_confirmation=1
-
⭕️Support us in our fight against censorship: https://donorbox.org/ntdtv
-
💎Save 10% off your next order with the code: NTDNews10
Visit https://www.shenyunshop.com?utm_source=NTDNews&utm_medium=youtube&utm_campaign=UCDrj0cP9ZQ7R9Qq_kZPpjKA_20220903&utm_content=top_link_to_syshop
Inspired by Shen Yun Performing Arts, Shen Yun Shop infuses tradition, good values, and artistic beauty into all of our products.
-
⭕️Watch us on Youmaker 👉 https://www.youmaker.com/c/NTD

---------------------
If you'd like to share our stories with friends, you can find those stories on our website: https://www.ntd.com/

00:00 NTD News Today—9/14/2022
01:07 CDC Director Admits Agency Gave False Info
03:26 Federal Contractor Vax Mandate is Paused
04:14 Over 1K NYT Staff Refuse to Return to Office
04:52 FBI Asked People to Give Up Their Gun Rights
06:47 New Hampshire Primary Results
09:07 Gov. Mckee Narrowly Wins Dem Primary in R.I.
10:11 Biden Flies in via Air Force One to Vote
11:05 Blanket Inflation Hurting Families: Economist
13:07 Food, Shelter, Medical Costs Up; Gas Down
13:31 Inflation-adjusted Wages Down 3.4%: Economist
14:39 Inflation Impact on Student Loan Repayment
16:02 Steele Dossier Source Was Paid FBI Informant
16:59 Mike Lindell Says FBI Seized His Phone
17:57 Virginia Da Booted From School Board Case
19:54 Whistleblower: Chinese Spy Worked for Twitter
21:56 Washington Floatplane Crash Wreckage Found
22:42 NASA to Crash Spacecraft Into Asteroid in 1st Test
26:04 South Korea Fines Google and Meta Millions
27:19 N.Korea Propaganda Posters Highlight Nukes
28:17 Report: China Spends Billions on Control
30:12 WTA to Return to China for 2023 Tournaments
32:21 Fmr Gov Richardson Holding Talks in Moscow
33:05 US, Russia Call to End Armenia-Azeri Clash
35:11 Gas Crisis Hits Dutch Greenhouses
41:04 Thousands Leave Floral Tributes in Green Park
44:05 Google Loses EU Antitrust Fine Ruling
44:54 Duralex to Halt Production for Four Months
46:55 Italians Debate Pasta Amid Energy Crisis
49:26 Non-alcoholic Drinks Trending in Japan
51:43 Golf Game Breaks Record to Help Flood Victims
52:27 Australian Man Killed by Pet Kangaroo
53:09 Agentina Wetland Gets Two Newborn Jaguars

---------------------
⭕️BYPASS Censorship: Watch our videos for FREE directly on https://www.ntd.com
⭕️Watch NTD on cable: http://www.NTD.com/TV
-
💎Looking for real news that doesn't spin the facts? Try our sister media The Epoch Times digital for $1: http://ept.ms/EpochNews1
💎Sign the petition to investigate, condemn, and reject the Chinese Communist Party
▶️https://rejectccp.com

---------------------
⭕️Watch more:
NTD News Today https://bit.ly/NTDNewsTodayFullBroadcast
NTD Evening News http://bit.ly/NTDEveningNewsFullBroadcast
NTD Business http://bit.ly/NTDBusinessFullBroadcast
How the Specter of Communism Is Ruling Our World http://bit.ly/SpecterOfCommunismSeries
NTD Featured Videos http://bit.ly/FeaturedVideosNTD

---------------------
Facebook: https://facebook.com/NTDTelevision
Twitter: https://twitter.com/news_ntd
Parler: https://parler.com/#/user/ntdnews
Telegram: https://t.me/s/NTDNews
Rumble: https://rumble.com/c/NTDNews
Instagram: https://instagram.com/ntdnews
Minds: https://minds.com/NTD
Gab: https://gab.com/NTDNews
MeWe: https://mewe.com/p/ntdnews

Contact us: https://www.ntd.com/contact-us.html

#CDC #Director #FalseInfo #FBI #GunRights

CDC Director Admits Agency Gave False Info; FBI Asked People to Give Up Their Gun Rights

---------------------
© All Rights Reserved.
Show more