Canada's 1 Million March For Children- Special World News w/ Scott Kesterson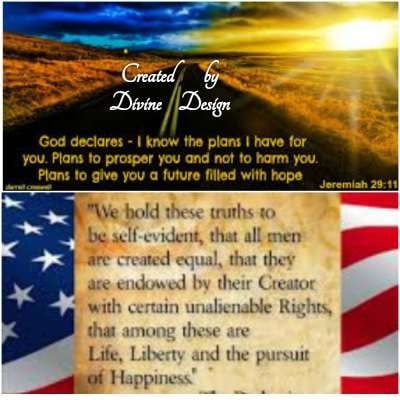 Special World News w/ Scott Kesterson Weekly World News Report- Last week one of the largest marches in Canadian history took place as concerned parents marched for the protection of children. The left of course is labeling this as a hate march while in reality, the #1millionmarch4children was an interfaith crusade of Christians, Hindus, Muslims, and Jews seeking to push back against the progressive agenda to capture their children. In other news, GB News, the UK's only free speech platform, has suspended three more anchors in an attempt to placate the woke mob. Join us today for a very special episode of our Weekly World News with the one and only Scott Kesterson of Bardsfm. All of that and much more in this week's TOP World News Stories!
Connect with Dr. Jason & Kingdom Healing Community- natural health, wellness and Kingdom questions: https://www.kingdomhealingcommunity.com/
Check out Barry Jones Standards Plus History Academy
https://www.standardsplushistoryacademy.com
***NEW*** Resistance Chicks are PROUD to partner with ***www.learn.ITMTrading.com/chicks*** a FULL SERVICE precious metals dealer. Call them today 1-866-950-7776 for a free strategy consultation and tell them the Resistance Chicks sent you!
AMAZING body and CBD products!!!
For Regular products: https://organicbodyessentials.com/?ref=RC
For HEMP/CBD Products: https://obe.organicbodyessentials.com/?ref=RC
Resistance Chicks
P.O. Box 107
Milford, OH 45150
E-mail: [email protected]
Web Page www.resistancechicks.com
Rumble: https://rumble.com/c/ResistanceChicks
BitChute: https://www.bitchute.com/channel/resistancechicks/
Facebook: https://www.facebook.com/ResistanceChicks
Telegram follow here: https://t.me/ResistanceChicks
Franksocial: https://franksocial.com/u/ResistanceChicks
Truthsocial: https://truthsocial.com/@ResistanceChicks
Clouthub: https://clouthub.com/ResistanceChicks
Resistance Chicks LIVE Fridays On Brighteon.TV 6:00-7:00 PM ET Sundays @5:00 PM ET
Use Promo code: "ResistanceChicks" at TheFoundersBible.com and Windblownmedia.com to save 20%
Shop https://resistancechicks.brighteonstore.com/Resistance-Chicks TODAY and Use PROMO CODE "CHICKS" to save 5%!
Resistance Chicks urge EVERYONE to get pre-covid treatment with all the meds you need BEFORE you get sick! Visit DrSyedHaider.com
Use visit www.MyPillow.com/Resistance and use promo code "RC" to save up to 66%.
Show more