CALLING OUT SAN DIEGO COUNTY BOARD OF SUPERVISORS FOR ALLOWING DR. WILMA WOOTEN TO PUSH COVID PSYOPS [2021-07-29] - SHAUN FREDERICKSON (VIDEO)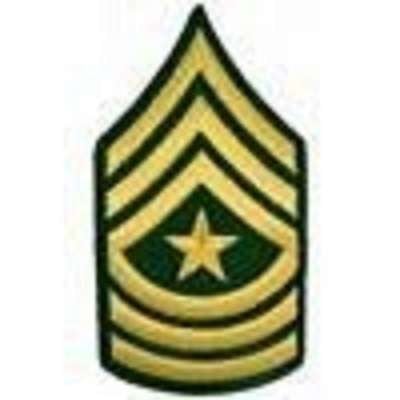 Published on 01 Aug 2021 / In
Health
CALLING OUT SAN DIEGO COUNTY BOARD OF SUPERVISORS FOR ALLOWING DR. WILMA WOOTEN TO PUSH COVID PSYOPS [2021-07-29] - SHAUN FREDERICKSON (VIDEO)

DEMONrat Globalist Libtard Dr. Wilma Wooten is pushing Covid PsyOps at the San Diego Board of Supervisors meetings. She is still pushing PCR Test Stats as reliable information after the CDC has even publicly stated and released documents on their website that the Covid PCR Test is completely useless since it has never been able to distinguish between Covid, the Common Flu, and a Common Cold. The PCR Test is no longer to be used for Covid Testing. In fact, to this date the so-called Covid-19 virus has never been isolated so there is still NO TEST for Covid-19 or any so-called Covid-19 Variant. There is NO COVID-19 PANDEMIC, there is NO COVID-19 VARIANT PANDEMIC, and there has NEVER BEEN A COVID-19 PANDEMIC!!!

SERGEANT MAJOR'S TRUTHER INFO
[MeWe] https://mewe.com/join/sergeantmajorstrutherinfo
[Spreely] https://www.spreely.com/page/S....ergeantMajorsTruther
[Gab] https://gab.com/Sergeant_Major
[Bitchute] https://www.bitchute.com/channel/sergeant-major/
[Brighteon] https://www.brighteon.com/channels/sergeantmajor
[UGETube] https://videos.utahgunexchange.....com/@SERGEANT%20MAJ
[OurTube] https://ourtube.co.uk/@SGMs_Truther_Info
[NewTube] https://newtube.app/user/SGMs_TRUTHER_INFO
[BrandNewTube] https://brandnewtube.com/@SergeantMajor
[Odysee] https://odysee.com/$/invite/4d....CmT1hh84DFXxzRvUh2B8
[Lbry] https://lbry.tv/$/invite/@SergeantMajor'sTrutherInfo#21f9aff7cc7c7903e1554b8ca3134badae40e9eb

"The 5 rules to AWAKENING: Rule #1 - Everything you were ever taught is a lie by design; Rule #2 - governments lie 100% of the time, they always have, and they always will; Rule #3 - the Illuminati controlled mainstream media is not reality, but rather is lies, disinformation, half-truths, and fake events carried out by gov/media hired crisis actors (aka role players); Rule #4 - Spirituality and Reincarnation are reality, whereas religions are simply government crowd control measures; and Rule #5 - this plane(t) called earth is a flat, motionless plane, it is not a spinning ball hurling through outer space. Furthermore, the 4 Sources of Disinformation that are ALWAYS FAKE: government, mainstream media news, matrix sciences, and religions."
Show more