Caleb & Brown Personal Cryptocurrency Brokers by Saintjerome of Crypto Experiences, 5-21-22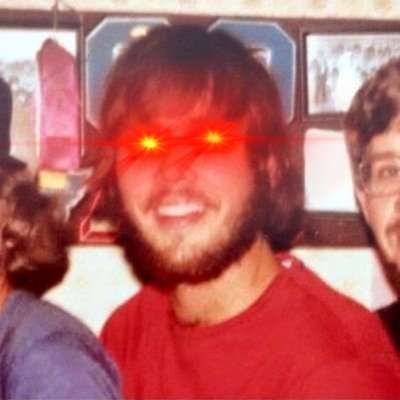 Caleb and Brown are the world's leading personal cryptocurrency brokers. Saintjerome discusses his experience using Caleb and Brown to make a crypto trade and also his friend's experience with Caleb and Brown in purchasing Theta Fuel directly. It costs nothing to get an account and a broker assigned to you. The brokers are fantastic! They can walk you through any trade or purchase. I literally sent dozen of emails asking questions of my broker when I made a trade of USDC for a crypto that I set a lower limit on to purchase. The Caleb and Brown brokers personally make the trades and purchases in very fast time. You can contact your broker through email, text, and phone calls. Caleb and Brown are located in Melbourne, Australia. The are very experienced and capable. They have over 20,000 clients. My trade was small but I still got the same access to my broker and help as a billionaire would have had. This is not financial advice, BUT I highly recommend this cryptocurrency brokerage. The minimum trade or purchase is $2000.00 USD. The fee is a flat fee for every trade/purchase. If you use my affiliate key below, you will get a very low fee for life that is competitive or better than any exchange.

Here is my affiliate link with Caleb and Brown. Click on the link and open an account with Caleb and Brown and you will receive a permanent discount!: Here is the link: www.calebandbrown.com/affiliates/saintjerome

Here are some other links that can help support the channel and give the viewer couple of dollars or crypto reward. Also, I am a Ballet Wallet Ambassador and my link is below and you can get a discount on these marvelous cryptocurrency wallets.

Here is my personal code if you download the Strike App. If you use it we both get 10.00 FREE! Here is my Strike code: 95OFQY

Here are other opportunities to save money in crypto that will benefit both you and I! I greatly appreciate it and it helps to fund my podcasting. Especially check out my patreon page. If you join the higher tier, you can get personalized help through a Zoom Call. patreon.com/saintjerome.

Crypto only computer at Calix Solutions! Stay safe, don't get hacked! This computer is set up to do your crypto offline. A tech will walk you through what you need and will help you get going: https://shareasale.com/r.cfm?b=177356...

My affiliate link to Ballet Wallet

https://store.balletcrypto.com/?ref=x...

Here is my Ballet Wallet discount code: KENTxTCR

My patreon link is: patreon.com/saintjerome

Buy your crypto at coinbase and use this link and we both get $10.00 in bitcoin: coinbase.com/join/hieron_l?src=android-link

Use this link for Fold card and we goth get money back: https://use.foldapp.com/r/JMXXC3CM

Hey! Join Strike and earn $10 when you sign up and verify your account using my referral code: 95OFQY

https://invite.strike.me/95OFQY

Use this link to shop with Lolli and get $5.00 free in Bitcoin:

https://www.lolli.com/share/GqmUHLYGiF

Use my referral link https://crypto.com/app/yp84cmaggo to sign up for Crypto.com and we both get $25 USD :)

Hi, I'd like to invite you to use Uphold. Create your account and try out one of the easiest and most cost-effective trading experiences.

https://uphold.com/signup?referral=86...

You need a VPN to use this exchange, but it can be handy

https://www.bitrue.com/act/partner/la...
Show more