Bizarre Symptoms of Vitamin B1 Deficiency That You've Never Heard Before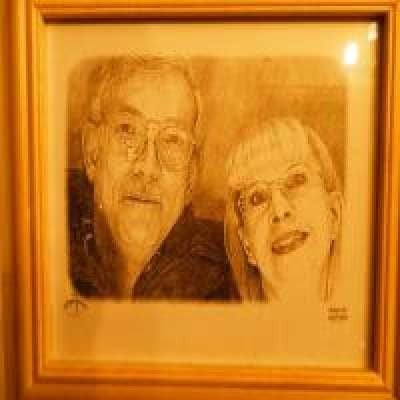 Published on 27 Sep 2022 / In
Health
Check out these bizarre symptoms of vitamin B1 deficiency and find out what to do if you have low vitamin B1.

Check out Dr. Berg's Nutritional Yeast Tablets: 🛒 https://drbrg.co/3TENXIz OR https://amzn.to/3D0MUg3

Nutritional Yeast Flakes: 🛒 https://drbrg.co/3THOk5e OR https://amzn.to/3D53paO

Nerve Support with Benfotiamine: 🛒 https://drbrg.co/3TI7Uhp

DATA:
https://www.ncbi.nlm.nih.gov/pmc/articles/PMC4286180/
https://www.ncbi.nlm.nih.gov/pmc/articles/PMC2660319/
https://www.ncbi.nlm.nih.gov/pmc/articles/PMC7953946/
https://www.ncbi.nlm.nih.gov/pmc/articles/PMC4498049/
https://www.ncbi.nlm.nih.gov/pmc/articles/PMC8212243/

0:00 Introduction: Vitamin B1 explained
0:50 What causes vitamin B1 deficiency?
2:20 Thiamine deficiency symptoms
6:50 What to do for vitamin B1 deficiency
7:48 Learn more about vitamin B1!

Today I want to cover the bizarre symptoms of vitamin B1 deficiency.

Vitamin B1 (thiamine) is important for your nerves, and a deficiency in vitamin B1 can impact all parts of your nervous system.

Vitamin B1 is necessary to give energy to a specific cell that makes myelin. Myelin is a coating around your nervous system. If that coating breaks down because of vitamin B1 deficiency, various negative things can start to happen.

Top causes of vitamin B1 deficiency:
• Refined sugar and carbohydrates
• Tea
• Coffee
• Wine
• Dried fruit
• Alcohol
• Raw fish
• Metformin
• Chlorine (tap water)
• Antibiotics
• Antacids
• Diuretics
• Birth control pills
• SSRIs
• Seizure medications
• HPV vaccinations
• Betel nut

Bizarre symptoms of vitamin B1 deficiency:
• Tourette syndrome
• Ataxia
• Obsessive-compulsive disorder
• ADHD
• POTS syndrome
• MS symptoms
• Fibromyalgia symptoms
• Chronic fatigue syndrome
• Peripheral neuropathy

It's important to pinpoint what's causing your thiamine deficiency, so you can start doing something about it. You can also start taking vitamin B1—just be sure it's a natural version. Unfortified nutritional yeast is a great natural source of vitamin B1. If you have a problem related to your myelin sheath, you may also want to take benfotiamine.

ADD YOUR SUCCESS STORY HERE:
https://www.drberg.com/add-client-success-story?utm_source=youtube&utm_medium=description

FREE COURSE➜ ➜ http://bit.ly/BulletproofImmuneSystemCourse

Talk to a Product Advisor to find the best product for you!
Call 1-540-299-1556 with your questions about Dr. Berg's products. Product Advisors are available Monday through Friday 8am-6pm and Saturday 9am-5pm EST.

* At this time, we no longer offer Keto Consulting and our Product Advisors will only be advising on which product is best for you and advise on how to take them.

Dr. Eric Berg DC Bio:
Dr. Berg, age 56, is a chiropractor who specializes in Healthy Ketosis & Intermittent Fasting. He is the author of the best-selling book The Healthy Keto Plan, and is the Director of Dr. Berg Nutritionals. He no longer practices, but focuses on health education through social media.

Follow Me On Social Media:
Facebook: https://bit.ly/FB-DrBerg

Instagram: https://bit.ly/IG-DrBerg

Anchor: https://bit.ly/Anchor-DrBerg

TikTok: https://bit.ly/TikTok-DrBerg

Send a Message to his team: https://m.me/DrEricBerg

ABOUT DR. BERG: https://www.drberg.com/dr-eric-berg/bio

Disclaimer:
Dr. Eric Berg received his Doctor of Chiropractic degree from Palmer College of Chiropractic in 1988. His use of "doctor" or "Dr." in relation to himself solely refers to that degree. Dr. Berg is a licensed chiropractor in Virginia, California, and Louisiana, but he no longer practices chiropractic in any state and does not see patients so he can focus on educating people as a full time activity, yet he maintains an active license. This video is for general informational purposes only. It should not be used to self-diagnose and it is not a substitute for a medical exam, cure, treatment, diagnosis, and prescription or recommendation. It does not create a doctor-patient relationship between Dr. Berg and you. You should not make any change in your health regimen or diet before first consulting a physician and obtaining a medical exam, diagnosis, and recommendation. Always seek the advice of a physician or other qualified health provider with any questions you may have regarding a medical condition.

#keto #ketodiet #weightloss #ketolifestyle

Thanks for watching! I hope this helps explain the bizarre symptoms of vitamin B1 deficiency. I'll see you in the next video.
Show more