Appeals Court Dismisses Special Master in Trump Case; PA County Certifies Challenged Election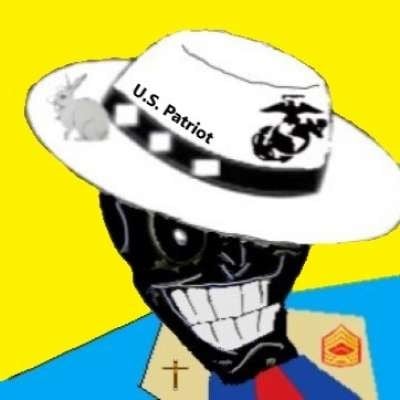 ⭕️Sign up for our newsletter to stay informed with accurate news without spin. 👉https://newsletter.ntd.com. If the link is blocked, type in NTD.com manually to sign up there.
-
⭕️ Get NTD on TV 👉 http://www.NTD.com/TV
⭕️ Download EpochTV Ebook for free👉 https://ept.ms/EpochTVEbook_
-
⭕️Subscribe to our new YouTube channel 👉https://www.youtube.com/channel/UCjz-4y6ts-VF2KSQX-jsnVg?sub_confirmation=1
-
⭕️Support us in our fight against censorship: https://donorbox.org/ntdtv
-
💎Save 10% off your next order with the code: NTDNews10
Visit https://www.shenyunshop.com?utm_source=NTDNews&utm_medium=youtube&utm_campaign=UCDrj0cP9ZQ7R9Qq_kZPpjKA_20221119&utm_content=top_link_to_syshop
Inspired by Shen Yun Performing Arts, Shen Yun Shop infuses tradition, good values, and artistic beauty into all of our products.
-
⭕️ Follow us on GAN JING WORLD: https://www.ganjingworld.com/channel/uANNUbQ0US2qz
-
⭕️Watch us on Youmaker 👉 https://www.youmaker.com/c/NTD

---------
A federal appeals court on Dec. 1 halted a special master's review of documents seized from former President Trump's Mar-a-Lago estate. House Democrats might release former President Donald Trump's tax returns, Speaker of the House Nancy Pelosi said. Pennsylvania's Luzerne County has certified its election results, despite objections from some voters.
---------
🔵 Watch the full episode:

🔴 THE FINAL WAR is a documentary that uncovers the Chinese Communist Party's 100-year plot to defeat America.👉👉https://ept.ms/3g9rnJi

🔴 A Documentary by The Epoch Times, reveals the truth that has been hidden from the American people.👉👉https://ept.ms/3ocCvVY

🔴 The Real Story DVD: https://ept.ms/3cxGVEO , Promo Code "EpochTV" for 20% off.

🔴 Enjoy Up To 50%👉 https://ept.ms/3OE9uy3

🔵 Watch more:
https://www.epochtv.com

---------------------
If you'd like to share our stories with friends, you can find those stories on our website: https://www.ntd.com/

00:00 NTD Evening News— 12/1/2022
01:54 Court Halts Special Master Review
02:40 Pelosi: Dems may Release Trump's Tax Returns
03:05 PA County Approves Challenged Midterm Results
04:16 Michigan Certifies Midterms Over Objections
04:56 Kari Lake She's Not Quitting
05:39 Obama to Visit Georgia on Thursday
06:09 Biden Meets W/French President Macron at WH
08:18 SCOTUS to Take Up Biden's Student Debt Relief
09:00 Hawley: Mayorkas Didn't Tell Truth Under Oath
11:33 Indiana AG Seeks to Punish Abortion Doctor
12:03 Report: NYC Police Surprised by Homeless Plan
14:38 Comprehensive Regulation Coming to Crypto?
17:33 A Detransitioner's Story and Path to Recovery
25:48 12-Team College Football Playoff Set for 2024
26:42 Iran Protester Killed Cheering Team's Loss
27:16 NBA Schedule Tonight: Mavericks-Pistons
27:24 NHL Schedule Tonight: Golden Knights-Penguins
27:35 NFL Schedule Tonight: bBills-Patriots
---------------------
⭕️BYPASS Censorship: Watch our videos for FREE directly on https://www.ntd.com
⭕️Watch NTD on cable: http://www.NTD.com/TV
-
💎Looking for real news that doesn't spin the facts? Try our sister media The Epoch Times digital for $1: http://ept.ms/EpochNews1
💎Sign the petition to investigate, condemn, and reject the Chinese Communist Party
▶️https://rejectccp.com

---------------------
⭕️Watch more:
NTD News Today https://bit.ly/NTDNewsTodayFullBroadcast
NTD Evening News http://bit.ly/NTDEveningNewsFullBroadcast
NTD Business http://bit.ly/NTDBusinessFullBroadcast
How the Specter of Communism Is Ruling Our World http://bit.ly/SpecterOfCommunismSeries
NTD Featured Videos http://bit.ly/FeaturedVideosNTD

---------------------
Facebook: https://facebook.com/NTDTelevision
Twitter: https://twitter.com/news_ntd
Parler: https://parler.com/#/user/ntdnews
Telegram: https://t.me/s/NTDNews
Rumble: https://rumble.com/c/NTDNews
Instagram: https://instagram.com/ntdnews
Minds: https://minds.com/NTD
Gab: https://gab.com/NTDNews
MeWe: https://mewe.com/p/ntdnews

Contact us: https://www.ntd.com/contact-us.html

#AppealsCourt #Dismisses #SpecialMaster #TrumpCase #PACounty #Certifies #ChallengedElection

Appeals Court Dismisses Special Master in Trump Case; PA County Certifies Challenged Election
---------------------
© All Rights Reserved.
Show more