Pt 2 Adults Only Porn Addiction Deliverance Purple For Parents of Indiana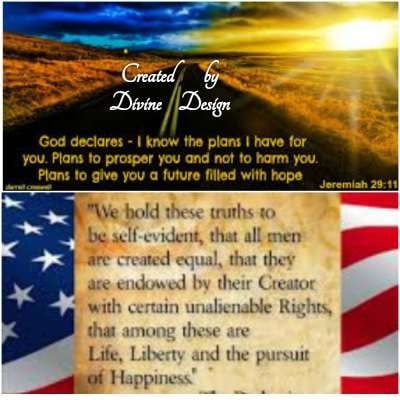 BARDS FEST – EQUIPPING THE SAINTS FOR THE WORK OF THE MINISTRY ADULT
ONLY
1ST PART PORN ADDICTION DELIVERANCE JASON HEYDINGER AND JOHN BARNES

Deep Conversations dealing with Porn Addictions and Deliverance. The origin in America that changed all moral laws legalizing pornography was "science." Twisted-minded, deceitful "Scientific research" by a group of pedophiles posing as "Scientists." Who molested children to get their scientific research and conclusions. Talks about pornographic books in school in Part 2 Purple for Parents of Indiana.
Part 1 https://www.bitchute.com/video/bQAKlkeH3m1D/
https://bardsfm.com/bardsfest/
https://rumble.com/c/ResistanceChicks
https://rumble.com/c/BardsFMPodcast
https://app.clouthub.com/#/upcoming
https://www.youtube.com/@BardsFM

Awakening the Warriors and the Shepherds for a time such as this.
We live in a time where evil walks openly in our world. The Warrior and Shepherds of Christ are being called to make a stand. It is time to gather and hear the words of Father that inspire the hearts of the righteous.

Bards Fest is about fellowship, families, breaking bread, and lighting the camp fires to bring the soldiers together and replenish the Spirit and the Faith in Jesus. Each day will be filled with speakers filled with the Holy Spirit to empower and to inspire. And each night will be a coming together to share in a meal, pray and worship in the Father.We are being called to take a stand:
BEHOLD, I HAVE GIVEN YOU AUTHORITY TO WALK ON SNAKES AND SCORPIONS, AND AUTHORITY OVER ALL THE POWER OF THE ENEMY, AND NOTHING WILL INJURE YOU. – LUKE 10:19
To be bold and to wield the power of the Holy Spirit:
TRULY, TRULY I SAY TO YOU, THE ONE WHO BELIEVES IN ME, THE WORKS THAT I DO, HE WILL DO ALSO; AND GREATER WORKS THAN THESE HE WILL DO; BECAUSE I AM GOING TO THE FATHER. – JOHN 14:12

And to see the greater wisdom of our Father:

THUS SAYS THE LORD: "STAND BY THE ROADS, AND LOOK, AND ASK FOR THE ANCIENT PATHS, WHERE THE GOOD WAY IS; AND WALK IN IT, AND FIND REST FOR YOUR SOULS. BUT THEY SAID, 'WE WILL NOT WALK IN IT.' – JEREMIAH 6:16

Welcome by Scott Kesterson & Resistance Chicks
Newsletter sign-up: https://bardsofwarfilm.com
Donate: https://www.bards.fm/p/donate-1584248...
Support the work via PayPal: paypal.me/bardsofwar
BardsFM Podcast explores FAITH, politics, culture, economics, war and human nature by building context through story and narrative. Stories are literally what define us. The are what limits us or what frees us.
The podcast episodes are presented by Scott Kesterson, a U.S. based documentary filmmaker, audio engineer, backpack journalist, researcher and writer.
Podbean: http://www.bards.fm
iTunes: https://podcasts.apple.com/us/podcast...
Google Podcasts: https://www.google.com/podcasts?feed=...
Amazon Music: https://music.amazon.com/podcasts/2cc...
iHeart Radio: https://iheart.com/podcast/76806249/
PlayerFM: https://player.fm/series/series-2808011
Listen Notes: https://www.listennotes.com/podcasts/...
Bitchute: https://bitchute.com/channel/bardsfm
Gab.com: @BardsFM
BDAD Telegram group https://t.me/joinchat/VdgxTlEv-iVcFAKA
Website: https://BardsOfWarFilm.com
Mailing address:
Xpedition Cafe
PO Box 104
Umpqua, OR 97486

"Enter by the narrow gate. For the gate is wide and the way is easy that leads to destruction, and those who enter by it are many. For the gate is narrow and the way is hard that leads to life, and those who find it are few." ~Matthew 7:13-14

"Some trust in chariots and some in horses, but we must trust in the name of the Lord our God. They collapse and fall, but we rise and stand upright."

~Psalm 20: 7- 8.
Show more