#261 // CONNECTIONS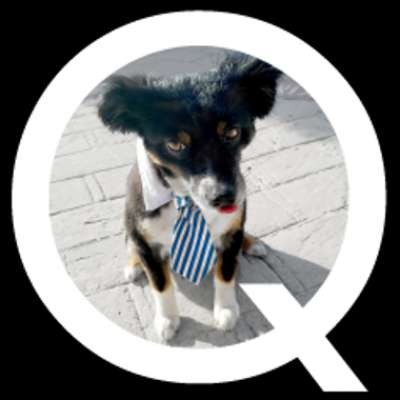 New Episode Tonight!
7PM EDT
We are known by the compan[ies] we keep. Corporate Law is used to bamboozle, frustrate & betray U.S. and has been the tell of the greatest SHELL GAME in human history. When they entered "The Ecclesia" - God Vowed To Upset Their Money Changing Tables. The players interrelations can be summed up in one word: "CORPORATE" - as in ... for the love of money (power).
Their corporate allegiances & linguistic symbology - give them away. Secretary Pompeo tweeted some photos of his two dogs - Sherman & Mercer. These were very cute pictures - the last photo - Mercer had passed out on a Persian Carpet. Was this is signal of what is to come? Namely, that the former Confederates who've been working in secret allegiance with a foreign power (China) as did Mercer's namesake (General Hugh W. Mercer, who died a broken man of a broken country (The South)) - while Sherman steamrolled the South - destroying everything in his path.
Moving backwards in time to the country's founding - General Hugh Mercer died gloriously in battle (a hero to his country) - and is the namesake of Mercer Island - an island in Lake Washington - just adjacent to Bellevue (the home of Bill Gates) - a more wretched hive of scum and villainy this world has never known.
Ironically, as I am writing this - the Pennsylvania Supreme Court threw out POTUS' Election-Day lawsuit - so now, it moves on to the Supreme Court of the United States. In the balance - whether our nation has Liberty or Death.Comedy: Thanksgiving's Canceled
The United Spot: Prove It!
Ronald Reagan's The Myth of the Great Society
Trump Tells Biden "Prove It" – Biden claims 80 million votes, but only receives 1,000 viewers
Obama Supports Signature Verification To Prevent Election Fraud
Google's Eric Schmidt Interview with Dr. Kissinger
Call To Stand Tall

#QBits
Connect With Us
Website: https://www.gooddog-usa.com/
Twitter : https://twitter.com/GoodDog94619152
Email: [email protected]

Support Our Work
Donate: https://www.patreon.com/GoodDog
Online Store: https://www.gooddog-usa.com/store
Q Bits' Psalm Project: https://www.gooddog-usa.com/psalm-form
Join Our Discord Community: https://discordapp.com/invite/Amc4fDC

Our Broadcast Partners
Vimeo: https://www.vimeo.com/gooddogusa
YouTube: https://www.youtube.com/channe....l/UCfXipjPNm5nJKJoCP
Twitch: https://www.twitch.tv/gooddog_555
Periscope: https://www.periscope.tv/GoodDog_3384
Brighteon: https://www.brighteon.com/channel/gooddog3384
Smashcast: https://www.smashcast.tv/GoodDog3384
Bitchute: https://www.bitchute.com/channel/gooddog_3384/
Disqus: http://disqus.com/by/disqus_4wHmk9TP6C

Copyright Disclaimer
Under Section 107 of the Copyright Act 1976, allowance is made for "fair use" for purposes such as criticism, comment, news reporting, teaching, scholarship, and research. Fair use is a use permitted by copyright statute that might otherwise be infringing. Non-profit, educational or personal use tips the balance in favor of fair use.

The content in our videos here and on www.GoodDog-USA.com are provided for informational purposes only.
Show more