1932 43,000 folks and17,000 vets converge on the US CAPITOL BUILDING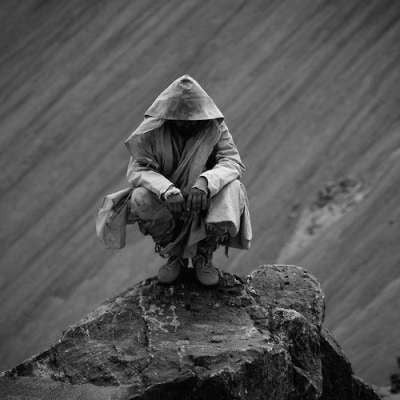 VETERANS MARCH ON WASHINGTON, DC - 1932
NOTHING NEW UNDER THE SUN.

00:00:07 VETERANS MARCH ON WASHINGTON, DC. (1932) #300
WWI VETERANS PERFORM THE STRANGEST PAY DAY PILGRIMAGE IN HISTORY THAT ENDS IN TRAGIC POLITICAL CHAOS. BONUS MARCH
00:00:29 MONTAGE WWI VETERANS MARCHING IN PARADE. AT END OF WAR. VICTORIOUS MARCHERS. WORLD WAR ONE
00:00:42 CU PAN GROUP OF SOLDIERS IN UNIFORM. STANDING OUTSIDE. DOUGHBOYS
00:00:53 MS CAPITOL. PEOPLE WALKING AWAY FROM BUILDING. MEN
IN SUITS, WITHOUT JACKETS. VETERANS. SIT ON CAPITOL LAWN.
00:01:09 LINE OF OLD WHITE CARS FILLED WITH VETERANS FROM ALL OVER COUNTRY IN THEM. WAVE FLAGS OUT WINDOWS.
00:01:16 CU SPECTATORS. WOMEN DRESSED AS LIBERTY GIRLS ON
SIDEWALK WAVING FLAGS. SMALL GIRLS IN FRONT OF THEM. CURB SIDE.
00:01:19 CU CAR FILLED WITH NATIVE AMERICANS. INDIAN HOLDS
UP CLUB AS IF IN VICTORY.
00:01:24 TODD SHIPYARDS FLOAT FILLED WITH PEOPLE, FLAGS. MAN PUMPS WHAT APPEARS TO BE A CANNON COVERED WITH FLAG UP & DOWN.
00:01:31 AERIAL OF MARCHERS FORM BEHIND.
00:01:34 MEN IN SUITS WITHOUT COATS, SOME IN SUSPENDERS WALK TOWARD CAPITOL.
00:01:43 MORE VETS COME & SIT DOWN ON LAWN OF CAPITOL.
CROSS-LEGGED. IN PROTEST. LOOKING FOR THEIR BONUS.
00:01:51 MEN MILL ABOUT LAWN. WAITING.
00:02:02 PAN DOWN DOME TO MEN ASSEMBLED. GOOD SHOT OF MEN
LOITERING ON STEPS OF CAPITOL.
00:02:13 MEN OVERFLOW CAPITOL STEPS ONTO LAWN. NUMBERS
SWELL TO 17,000 MEN. PANS CROWD.
00:02:40 SITTING MEN ON LAWN WAVE ARMS & CHEER, MAKING NOISE. WON'T LEAVE.
00:02:44 SHOT OF "TAR PAPER CITY". SHANTIES BUILT ON FLATS
NEAR CAPITOL. REFUSED TO MOVE. MONTAGE OF COMMUNITY. SOME 2000 VETS & THEIR FAMILIES. ANACOSTIA FLATS. VETERAN BONUS ARMY.
00:03:13 JULY 28, HOOVER ORDERED GOVERNMENT TROOPS TO FLATS
TO EVICT BONUS ARMY. SOLDIERS ON HORSES MOVE DOWN STREET OVER TROLLEY TRACKS. TROLLEY SEEN IN BACKGROUND. COMES TOWARD CAMERA.
00:03:17 SOLDIERS BREAKING UP CROWD. SOLDIERS RUN WITH GUNS, GAS MASKS.
00:03:24 SOLDIERS WALK TOWARD BURNING SHANTY.
Show more