שיר ישראלי - רבקה זוהר - אבי הטוב שבשמיים - מילים ולחן: שלמה קאלו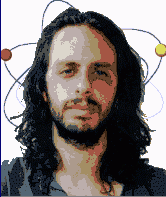 Published on 12 Jan 2021 / In
Music
הצטרפו לתמיכה בפסקול חיינו בפייסבוק - שיר ישראלי :
https://www.facebook.com/shirisraelim/

אבי הטוב שבשמיים
רבקה זוהר
מילים ולחן: שלמה קאלו

אבי הטוב שבשמיים
אדון תבל, מורי, אלי
יהללוך לב, שפתים
כוכבי-מרום, ימים, אלים

אבי הטוב ליבי ידעת:
שוקט, נסער, נכנע, מורד
לב זה, לב בן, אליך עתה
תפילה ישא, תפילת-אמת

שנות דור חלפו מאז נולדתי
- בשר נרדף, נסחף, כושל
מכאוב אכזר, יגון ידעתי
ללא מחר, ללא גואל

בקשתי אור. ליבי האיר לי.
אך לא אני זכיתי בו
דרכי אליו שובשה, יקיר לי
ומשבשה - אני הוא, פה

בקשתי רחמי-שמיים
"אני" סילקתי "לא" ו"כן"
ואז ידעתי - אין כאן שנים -
בבן - האב, באב - הבן.

אבי הטוב שאין מידה לו
לא דמות, לא שם, אדון תבל
במקום תפילה, בנך, שיר בא לו:
הלל לך! הלל, הלל!

My good father in heaven
Rebecca Zohar
Lyrics and melody: Shlomo Kahlo
-- Google Translator --

My good father in heaven
Lord of the Worlds, Mori, Eli
Will walk heart, lips
High stars, days, gods

My good father Libby knew:
Quiet, agitated, surrendered, rebellious
This heart, son son, to you now
Prayer will carry, true prayer

Generations have passed since I was born
Flesh persecuted, swept away, failed
Cruel pain, grief I knew
No tomorrow, no savior

I asked for light. My heart lit up for me.
But I did not win it
My way to him was broken, my dear
And disrupts - I am he, here

I asked for mercy
"I" removed "No" and "Yes"
And then I knew - there are no years here -
In the son - the father, in the father - the son.

My good father who has no measure
Not a figure, not a name, Lord of the Worlds
Instead of prayer, your son, a song came to him:
Praise you! Hallel, Hillel!
Show more